Skip to Content
STAY AHEAD OF THE GAME.
PARTNER WITH FINDER TECH TO FIND TOMORROW'S GAME CHANGERS.
Put your faith in our team of innovation aficionados, and highly seasoned investment specialists, dedicated to funding visionary companies and entrepreneurs who are working on the next new thing in the world of technological innovation.
Finder Tech is a boutique investment company focused on finding the next generation of technology companies and developers who can change our day to day life.
Want to invest in cutting edge technology? Look no further.
We invite you to back innovative entrepreneurs with Finder Tech. Find a groundbreaking company or a highly gifted technology developer, fund their vision, and join us as we turn their technology into life changing tech - from drones monitoring aquaculture farms to aggrotech advanced applications ensuring food is safe for consumption.


Finder Tech is a boutique investment firm based in Switzerland that provides leadership, capital and expertise to entrepreneurs and companies looking to change the world through high-end technology.
We offer an innovative way to invest in pioneering technology developers across industries and geographies.
Our unique, ecosystem-wide approach gives entrepreneurs access to early stage capital they need in order to take their new technologies from concept to market.
Combining our years of hands-on experience in the global tech arena, with our great appetite for results, we help our talented portfolio companies find partners and investors who can support their dream - whether it's building an innovative energy system or designing the next generation of internet connectivity.
We leverage our global network and deep expertise across diverse industries to find the most promising emerging technologies with enormous potential for disruption and growth.
As an integral part of the global tech-startup scene, we have developed along the years a profound understanding on what it takes to build companies successfully and make them grow.

For us, as a company that aims to stand at the forefront of Impact Investing, it's not just about making money. We want to use our knowledge and expertise in the intersection of technology and investments to give back to society and help start¬ups change lives.
With the aim of becoming entrepreneurs' best strategic partners, Finder Tech collaborates with global venture capital firms, private equity firms, UHNW investors, corporates, technological accelerators, and family offices, helping them find the next generation of technology, and joining forces to turn the world into a better place.
At Finder Tech we believe that the best technology does not always win. It's developers that are driving success in the disruptive tech arena.
That's why we put a strong focus on helping our portfolio companies attract both investments and talent.
Geared by our global connections at hi-tech companies, startups, tech accelerators, and innovation hubs worldwide, we ensure our investees will win the battle for industry's best developers, programmers, engineers, and other technology gifted professionals.

PORTFOLIO
FINDER TECH. HELPING FOUNDERS ACHIEVE MORE.
Finder Tech is devoted to finding entrepreneurs capable of creating groundbreaking technologies with a global market impact, supporting them every step of the way as they grow their ventures, and solve acute social and environmental problems worldwide.
Our highly versed investment team leads innovative entrepreneurs while they are growing their companies - regardless of whether they are early stage ventures or already well established companies.
What matters for us is not what has been done before, but what will change our future as a society. As a result, our diverse portfolio is full of amazing tech entrepreneurs and companies.
As part of our cost-effective approach to investments, our aim is to instigate an impact here and now - without sacrificing long-term value.
We are currently centering our focus on the following tech investment fields and niches, to name a few:
Green Energy
Carbon Nanotube Electricity
Solar & Wind Energy Production Technologies
Smart Electricity Production Systems
Smart Electricity Meters
Green Energy Storage Solutions
Environmental Impact
Waste Powered Planes
Waste Recycling Technologies
Water Purification Technologies
Industrial Waste (Metals & Alloys) Recycling Solutions
Green Computing
Cybersecurity
Defensive AI Systems
Automated Security Assurance Platforms (ASAP)
Behavioral Fuzz Testing Technologies
Embedded Hardware Authentication Technologies
Digital and Cyber Forensics Solutions
Fintech
Digital-Only Banks
Mobile Payment Solutions
Investment Robo-Advisors
AI-Based Financial Behavior Analysis Tools
Peer-to-Peer Financing Platforms
Agtech
Harvest Quality Vision Technologies (HQV)
Crop Performance Monitoring Sensors
Soil Fertilization Monitoring Systems
Minichromosome Technology
Self-Driven Tractors
Medtech
Robotic Surgery & Operating Assistance Tools
Bio-Printing and Artificial Organs
Transcatheter Aortic Heart Valves
Telehealth Systems
Payer-Provider Analytics and Data Tools
---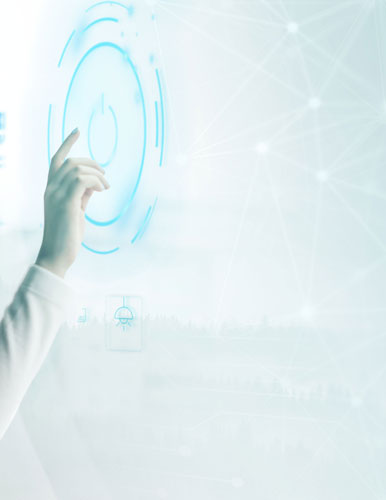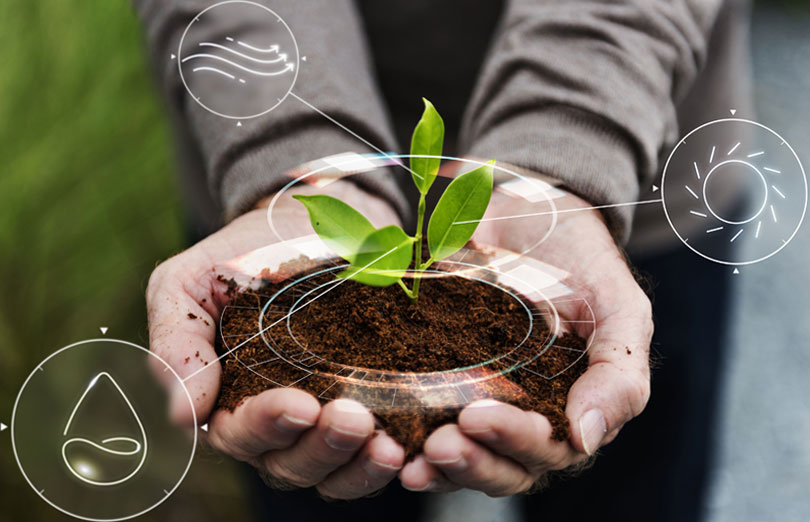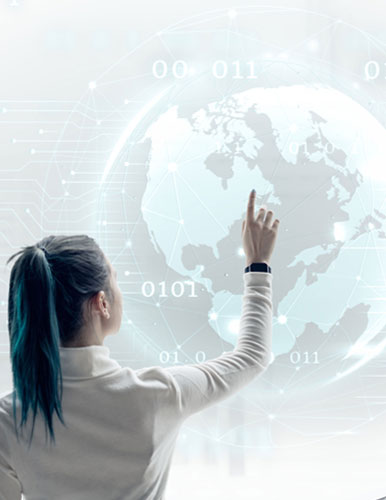 FINDER TECH. HELPING FOUNDERS ACHIEVE MORE.
---
WHY US
FINDER TECH. ALL YOU NEED TO SUCCEED.
01. Accessibility

Finder Tech is a privately owned investment company, headed by a closed network of high net worth investors. This makes our investments more simple, fast and straightforward.

02. Transparency

Finder Tech tries to make its investments and financial transactions as transparent as possible, thus enabling our investors to stay abreast of all market developments at all times.

03. Diversification

Finder Tech does not focus on just one industry or field of expertise, but instead tries to find new, innovative, and financially promising possibilities wherever they might be on the globe.

04. Personal Touch

Finder Tech believes that an entrepreneur's success is intimately linked to the quality of professional guidance it receives. Thus we'll put at your disposal a dedicated team and all needed resources.

05. Social Responsibility

Finder Tech invests primarily in companies that aim to solve acute social and environmental problems at a large scale - like climate change - making a significant difference in people's lives.
06. Enthusiasm

Finder Tech professionals share a great passion for achieving extraordinary things - providing all parties involved, our network, expertise and capital to help them scale and become global players.

07. Global Reach

Finder Tech's investments are not limited to Switzerland but span all over the world, supporting promising entrepreneurs and companies who are opening new frontiers with their innovations.

08.Dedicated Support

Finder Tech focuses on what entrepreneurs need the most in order to reach their full potential, providing them in-depth knowhow and useful tools to effectively streamline their tech development project from start to finish.

09. Innovation

Finder Tech maintains an innovative approach and entrepreneurial spirit, and thus is always ahead of the curve when it comes to technology, new trends, unpredicted developments, and where our society is heading.

10. Professionalism

Finder Tech was established by former tech entrepreneurs and businessmen. Thus, we can provide our clients valuable insights on how to navigate entrepreneurship life and successfully deal with all its difficulties.
---
---
ENTREPRENEUR. GET READY TO ACCELERATE.
We're passionate about helping forward-looking and talented people like you to grow from an idea to a game changer tech solution through funding, expert mentorship, leadership team advice, and deep industry expertise.
Find out how Finder Tech can significantly increase your chance of success, from global expansion to attracting first tier investors and talent.
Investor Access
If you want to stay informed about your portfolio's performance, please log on to your secured account:

Contact
For more information about our wealth of technology investment opportunities, please send us a message to info@finder-tech.com.
or complete our contact form. One of our top investment experts will contact you within one business day.